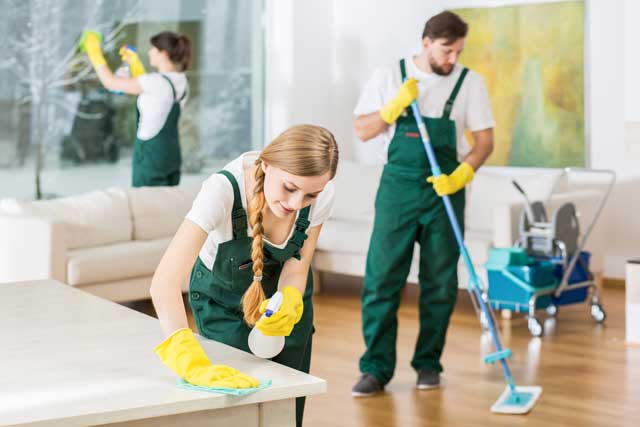 This cleaning package is what our maids do on your first time clean. It can be booked as a one-time clean, or to begin a recurring service. Either way, your home will sparkle from top to bottom and will allow perfect maintenance cleaning going forward!
All Rooms:
Dust all sills, shelves, wall decor, and knick-knacks,
Dust ceiling fans, light fixtures, and baseboards,
Clean all mirrors and glass surfaces,
Vacuum/mop all floors, rugs, and stairs,
Polish the furniture,
Change linens.
Bathroom:
Clean and sanitize showers, tubs, sinks, and toilets,
Clean and shine all mirrors,
Clean and shine countertops.
Kitchen:
Clean and shine all appliance exteriors,
Clean the microwave interior,
Clean the stove top,
Wipe down cabinet fronts,
Clean the top of the fridge,
Clean and shine the countertops,
Clean and sanitize the sink.
Per Request:
The inside of the oven,
The inside of cabinets,
The inside of the fridge,
Perfect Maintenance Cleaning
After the initial deep cleaning, we will help you create a customized cleaning plan to fit your lifestyle. These tasks will be done on a regular basis to maintain a healthy clean home.
All Rooms:
Dust baseboards, light fixtures, furniture, sills, shelves, blinds, and decor.
Remove cobwebs.
Vacuum/Mop all floors, carpets, rugs, and stairs.
Under furniture.
Clean glass surfaces.
Empty wastebaskets and reline.
Damp wipe light switches.
Spot wipe doors and door frames.
Straighten pillows, fold throws.
Vacuum furniture.
Make beds.
Kitchen:
Clean, dry and shine all appliance surfaces range hood and sinks.
Clean stove
drip pans, burner grates, and control knobs.
Spot wipe cupboard fronts, table, and
chairs.
Spot wipe doors and door frames.
Wash countertops.
Clean microwave inside and out.
Damp wipe light switches.
Bathroom:
Scrub showers, tubs, and sinks.
Scrub toilets.
Clean dry and shine all mirrors, glass, chrome, and tile.
Clean all shelves, fixtures,
and items on the vanity.
Customized Options:
Change bed linens.
Leave clean linens out.
Clean small countertop appliances including the coffee pot.
Clean dish drain.
Clean inside of dishwasher door.
Empty recycle and compost bins and wash.
Vacuum pet beds.
Laundry
Extra time needs to be scheduled:
Clean inside of the refrigerator.
Clean inside of the oven. (If self-cleaning please run the night before).
Leaving your current home or moving into a new one? Moving is stressful, let us do the cleaning for you. Move In/Out cleanings are billed hourly.
Below is a list of everything we clean in your new/old home, categorized by rooms.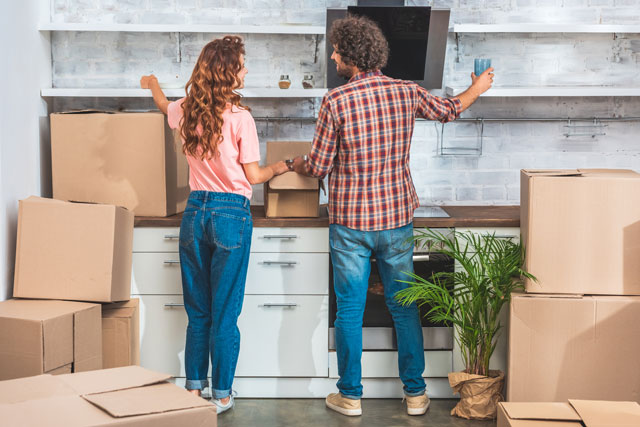 All Rooms:
Special attention to dust build up
Top to bottom cobwebbing all rooms.
Hand wash all switch plates.
Hand wash baseboards, moulding, window sills and doors.
Vacuum and mop all hard floor surfaces.
Vacuum all carpets making sure to get corners and under furniture.
Dust light fixtures.
Vacuum heater vents.
Vacuum blinds.
Kitchen:
Special attention to heavy build up
Wash outside of cabinets.
Vacuum and wash inside of drawers and
cabinets.
Wipe kitchen counters.
Wipe outside and top refrigerator.
Clean stovetop.
Clean inside and outside of microwave.
Mop kitchen floor.
Oven (if self cleaning run before).
Inside refrigerator.
Bathroom:
Special attention to heavy build up.
Clean all mirrors.
Clean inside and outside of sink.
Wipe outside of bathroom vanity.
Wash inside drawers of vanity.
Scrub inside and outside of toilet.
Wipe towel racks.
Scrub tub.
Scrub shower walls.
Clean shower door and runners.
Mop floor.
Wipe down baseboards.
Vacuum exhaust fan.
Small Commercial Cleaning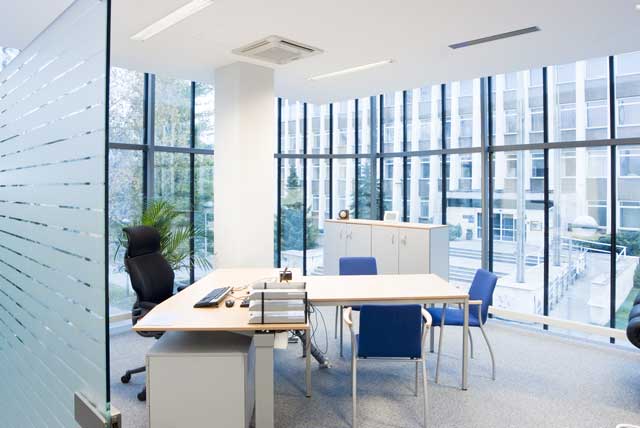 We handle small commercial cleanings such as offices and banks. Why put the added stress of cleaning on your employees when you can have the professionals take care of it for you? Call today to schedule an on-site estimate!
Every business has different needs, so we will tailor our services to suit yours! Common tasks include:
Vacuuming/mopping floors/hallways/stairs
Common area cleaning for apartments and condominiums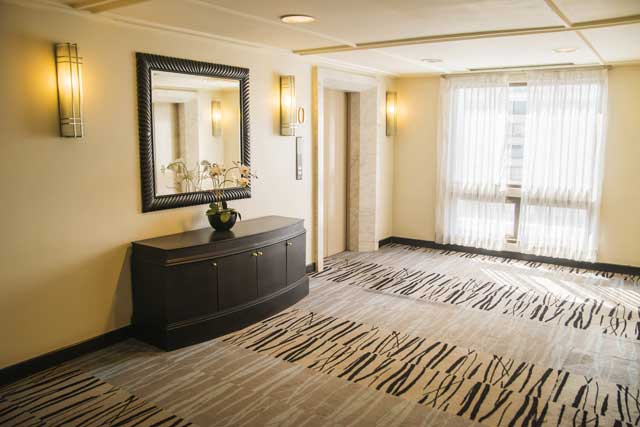 We can handle cleaning all the common areas for your building. Some common tasks include:
Vacuuming/mopping lobbies
Vacuuming hallways, stairs and elevators
Taking out trash/recycling
* We do not climb higher than a 3-step ladder. Higher items will only be dusted w/ an extension duster. We cannot move furniture, but we will try to reach visible places either by hand or with an extension duster.
**In order to provide the highest quality cleaning, we ask that you provide a reasonably clutter-free home by picking up clothes, toys, etc. If excess clutter is present, we do our best to clean around these areas. We do not clean the following: Inside fireplaces, inside curio cabinets, diaper genies, or any human or pet waste.
Cancellation/Lockout
Please note that if service is canceled with less than 24 hours notice, we are unable to access the home upon arrival, or are turned away at the door, a cancellation/lockout fee equal to half the service price will be charged to the card on file.